Maltese. Located in London.
Actor, Writer & BAFTA Connect Graphic Designer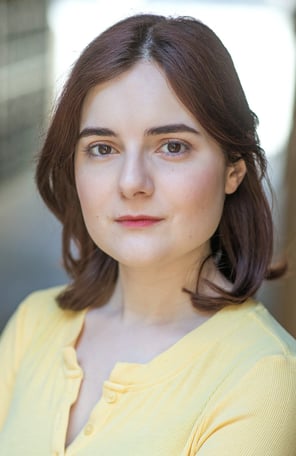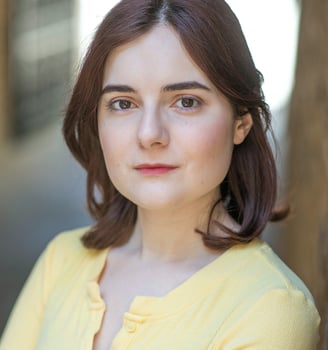 Photo By Remy Hunter Photography
Hello there.


Originally from Malta, Sharon now lives in the vibrant city of London. Multilingual from a young age, she developed a love of storytelling and languages, sparking a journey towards acting, taking classes at various institutions such as RADA, the Actor's Centre, and Shakespeare's Globe.
Sharon first worked as a Graphic Designer which eventually led to projects and collaborations with award winning filmmakers, earning her a spot as a BAFTA Connect member in 2023.
Fuelling her passion for filmmaking, Sharon also completed the Raindance Director's Foundation Certificate and delved into Screenwriting courses. Her work includes a feature film script selected at the Malta Film Festival, and a writing debut on stage at The Pleasance Theatre. The short film, "Hopeful," marking her directorial debut was screened at the Coastal Currents Arts Festival.
Beyond the creative sphere, Sharon is also an Archery coach teaching traditional bows and more modern styles of shooting.


"Mirror Mirror is this year's free and online project. Similar to our launch project back in 2020, through the use of monologues Mirror Mirror will explore the change in relations we have with fairy tales and fables now that we are older, wiser and understand their true meaning. Some of the work will be flipping the tale on its head, others will be exploring the aftermath of certain events and a few will be re-imagining the whole thing for a modern adult audience."
THE STORY OF TAM LIN

Commissioned by Peripeteia Theatre
Written by Sharon Sibyl Gatt
Directed by Jessica Rose Renshall
Produced by Peripeteia Theatre

"Tell us the story of your fairy prince in the forest. What did you do when he stood in your way on Halloween?"

NO HOT ASHES: GRAPHIC DESIGNER:
Performed on the 25th April 2023 at The New York New York Theatre in Manchester.



TRIGGER: GRAPHIC DESIGNER:
An award winning short film by Yorgo Glynatsis, wins multiple awards.



SHAKES PEAR: WRITER/PERFORMER:
Performed on the 20th August 2022 at The Golden Goose Theatre in London, as part of HEAT.



NETWORKING IN THE LATE 1700'S: WRITER/PERFORMER:
Directed by Miranda Mackay. Sharon Sibyl Gatt as Mary Wollstonecraft, Natalie Sanderson as Mary Shelley, performed on the 29th of May at The Pleasance in London, as part of GLASS SPLINTERS.



MARY WOLLSTONECRAFT: WRITER:
Screenplay selected for the Malta Film Festival 2022.



HOPEFUL: DIRECTOR:
A short film Written/Narrated by Natalie Sanderson and Directed by Sharon SIbyl Gatt is screened at The Electric Palace as part of the Poetics Women In Film: Coastal Currents Arts Festival.